WATER STORAGE & ROV EVALUATIONS
New technology, particularly the use of Remote Operated Vehicles (ROVs), has expanded inspection capabilities for water assets to allow for inspection of the tank while it remains in service. ROVs provide a different perspective of each tank, allowing visual access to previously hard-to-reach areas and documenting the findings via high definition video.
In-service inspection also provide significant cost benefits by avoiding the costs associated with draining and cleaning the tank during inspections and allowing for inspections during peak water demand. Routine inspection, cleaning, and maintenance of water storage facilities are a necessity to protect public health. Inspection of these facilities ensures compliance with state and federal regulations.
When conducting an inspection, five criteria are evaluated:
1. Sanitary Conditions
2. Structural and Foundation Conditions
3. Safety and Security Conditions
4. Coatings System Conditions
5. General Details
BN performs a 580 Point Tank that follows AWWA and OSHA standards, as well as State and Federal guidelines. Furthermore, BN can now collect sediment and water samples, take underwater measurements, and retrieve of items less than 50lbs.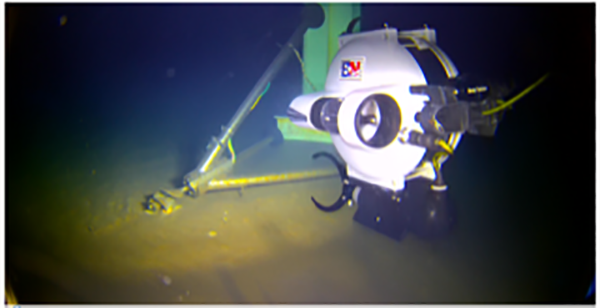 Newer ROVs technology allows these inspections to be shot in 4k video. – see below
Manhole Advanced Corrosion Blistering
Advanced Corrosion Tank Wall
Vertical Support Advanced Corrosion
INDUSTRIES SERVED
SERVICES/PRODUCTS
Rehabilitation Project Planning
Rehabilitation Daily Inspections
Failure Analysis & Anniversary Inspections
Asset Evaluation
Documentation & Reporting
Consult a NACE-Certified Professional Today.